Somewhere in the world there must be a tradition that says you should approach New Year's Eve relaxed, refreshed, and regroomed. If not, I might start one.
Sis and I were sitting on the balcony lingering over our light breakfast, coffee, and chat, plotting how to do a spa/salon-at-home day on it (the balcony), when the pleasant ocean breeze picked up. And up. And up. They don't call this Windy Wollongong for nothing.
So we spread some old towels on the living room rug and lifted the outdoor table onto them. We were still only a few feet from the gorgeous golf course and ocean view. Then we sat up at either end, with all the tools of trade of a beautician spread between us. I won't tell you what those doodads were, because apparently a lady is not meant to share those secrets, although since I grew up with only an older brother and his mates, I didn't get that memo. This was to be the first time my sister and I had ever had a self-care pamper day together.
To enhance the experience I mixed a jug of 50/50 lemonade and iced water, with a dash of Agnostura Bitters and slices of lemon, served over ice in large stemless wine glasses with bendy straws; asked the home assistance device to find meditation music; and then we plunged our hands into bowls of warm, soapy water and closed our eyes for ten minutes while we soaked. It was divine. There! No more secrets. Suffice to say that when Bill came home some hours later, after playing eighteen holes of golf, we were still in the final throes of spoiling ourselves.
It was such fun! And much more relaxing – not to say cheaper – than risking COVID exposure at the professional salon. We coached each other through, interpreting the various instructions, etc, of the things we had bought. Honestly, if you have a trusted friend or neighbour, I can recommend it to my female followers as a great way to fill an afternoon. Of course, men can do it too if that appeals.
After a quick lunch based on picnic leftovers, we set to making something to share with others for NYE. It was supposed to be a catered event in our on-site restaurant, but with rising COVID case numbers, that event had been cancelled a few days earlier and the restaurant closed. So residents came up with various alternatives. Some celebrated in each other's apartments, some outside at the BBQ area next to the tennis courts, one group in the "Zen" garden off our library. Sounds a magical place to live doesn't it? We settled on a 'do drop in' in our communal lounge area. In the end we were a small group of ten, with everyone bringing their own wine and a plate of something. My sister was a great hit – I joke to people that she is the nice version of me – and she enjoyed meeting even more of the friends I have made since moving here.
One kilo (2+ pounds) of minced (ground) beef in the fridge made our choice of bite-sized meatballs a no-brainer, and we tried to stay healthy by baking them. That worked pretty well, once we'd dealt with a surplus of fat run-off. Then I suggested we make a sweet and sour sauce and drop the meatballs in it. Here, the leftover juice from the picnic's pineapple came in very handy. I can't share the recipe, because it was one of those things that just happened – but I can assure you they were well received.
One lady prepared an amazing dish of a loaf of sourdough bread, with ham and other things poked between the slices, topped with tomato salsa and cheese , then baked in the oven. The recipe was touted as a bread pull-apart making use of all that ham that gets leftover from Christmas…Intriguing and filling!
The 9pm family-friendly fireworks, staged in the protected area of Belmore Basin, are a staple of NYE entertainment in Wollongong. This year, someone on the local council had the smart idea of having them fire higher in the air, so that people did not need to congregate and crowd around the basin. All other entertainment had been cancelled a month before..
And below are a couple of other photos (mine) taken from the far side of the above shot. Now you can clearly see the commercial fishing fleet and the Breakwater Lighthouse, with Belmore Basin behind. Wollongong is distinctive for having two lighthouses in close proximity.
At 9pm, residents came from various directions (irony intended) to gather on our communal outdoor pond deck, and we waited, and waited. The winds had not dropped all afternoon. After about fifteen minutes we drifted back to our parties. No sooner, the wind suddenly dropped, and minutes later the first boom of an exploding rocket was heard. Back out we rushed, and it was quite the show. I'm always a bit cynical of fireworks, thinking of all the money that goes up in smoke – but there is no denying – they do put the spark in New Year's Eve.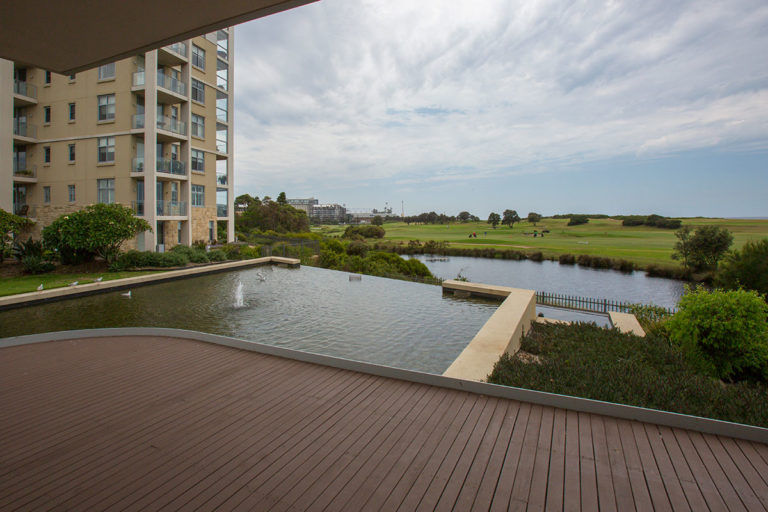 The big surprise was what happened next.
Yes folks! We actually made it to New Year's Eve! No hugging, kissing, popping corks, linking arms and singing Auld Lang Syne, but we got there, healthy and safe. Not to mention relaxed, refreshed, and regroomed. Okay, maybe a bit frazzled by midnight – but you get the sentiment.
Mid January is a bit late to be wishing all my followers a safe and healthy 2022, but that sentiment, also, still holds. Was anyone brave enough to make a resolution? Or shall we just continue to buckle in tight and wait to sit out the continuing storm?
If this video plays, it is courtesy of my sister.