Continuing with my adventures on Crete in 1979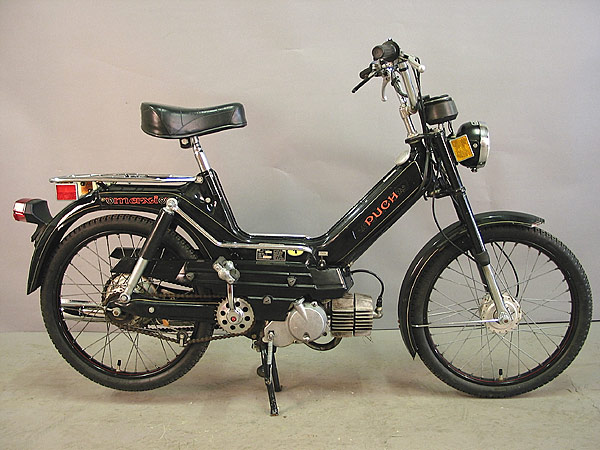 People ask me how it is I can remember so much detail of events that happened nearly forty years ago, and there are several answers. I really do naturally have a good memory, and my earliest dates back to when I was around three or a bit younger. Secondly, my older brother taught me to be observant from when I was very young, and this, coupled with an enquiring mind, sears images, sounds and smells into the memory banks. Thirdly, my travels in Europe were taken in my early twenties, a time when you are still a sponge, and I was enthusiastically living in places and cultures that were so foreign and new to me, that everything was record-able in the memory banks. And finally, I have a bent for languages when I am immersed in each country, so that helps you notice what else is happening around you, as you are not struggling every moment with the simpler things (although I can do a decent mime when when after a three-minute soft-boiled egg).
There is another resource though, photos and letters. I wrote to my mother about once a month. She kept the letters, and I have them now. It's from one of those that I learnt – to my surprise – that I quit my job at the hotel on Crete after about eight weeks. Now that is something I'd forgotten. I wrote "I've become very annoyed and irritable with the system – chaos – in the restaurant, and felt I wanted time to relax again".
Even though it is recorded in my own hand I can't rely on that being the whole truth. After all, a working title of my memoir was "Things I Never Told My Mother".  It sounds as if I just got too lazy to work, and was in the fortunate position of being financially able to throw the towel in.
I intended to take my sleeping bag and join some other friends on the beach. I regularly slept on the beach when the heat and crowding in our basement worker's dormitory became unbearable. But the hotel owner offered for me to stay on in the shared room, continue to take my meals with the other staff, and work in the bar as a casual whenever I felt like it! Which was exceedingly generous. He also asked me to stay on through the off-season and teach his two young sons English, but I declined that.
I had a master plan to move on to Kos and Samos but I was waiting for the tourist season to lose some of its heat, otherwise I figured I'd have Buckley's of finding cheap accommodation. As part of that plan I wanted to learn to ride a moped.
Now I will diverge to a completely different story, one that happened about three years earlier. I was working for a Port Adelaide customs agent as a waterfront clerk. I was very pleased to have this job, because women in this industry were usually book-keepers, typists and switchboard operators (which is where I started). All stuck in the office, all day, every day, and never seeing one end of the ship to the other.

I was mostly in the office too, checking off import documentation and smoothing any hiccups before they went to "The Customs Classifier". In the days of high import tariffs, these guys were next to God. They had the glassed-in office, and you tipped your cap and grovelled when you needed to see them. Seriously. But they were nice guys too. First name basis . . . I think . . . although their surnames come readily to mind . . .

So one day I get a set of documents that says a company is importing a moped. I rang them and asked what was a moped. They said it was a bicycle with a motor attached. . . . riiiigggght.

So I went to the classifier and told him, and he told me to get the heck out of his office and clarify what the heck it was before I even thought about putting the paperwork on his desk.

So this means that you have to book an appointment with the government man from Australian Customs, and together you go on the ship and decide what this item is, before it is allowed to come off the ship.

I have to clarify at this point, I am talking about pre-containerisation days.

So I book my appointment, and I grab my crowbar – because the moped was packed in a wooden crate – and we go up the gangway together, Mr Sir Customs Man in front of course, and he stands around chatting with the Captain while I work on opening the crate.

Except, I must confess, I only took women's liberation as far as it suited me, so on this day I looked around until I caught the eye of a nice young sailor and he opened the crate for me.

After that it was up to me to find the instructions and put the nuts and bolts together – loosely, 'cos this was only a demonstration – and when the thing was finished and we stood it up, it was a bicycle with a motor on it.

And that was the first moped to be imported to Adelaide, circa 1976.
Okay, so where was I. Oh yes. I was saying that as part of the plan of touring Kos and Samos, I wanted to learn to ride a moped.
Okay, minor problem. I cannot ride a bicycle. My brother did let me have a go at his, but he is nine years older, and it was a 26″ wheeler and I was a little girl. Every time the pedals went down, I had to let them go without my foot attached, and try to catch them again on the way up. It took so much concentration there was nothing left for balance.
And although I've learnt many a life lesson since I was a little girl, riding a bicycle is not one of them.
But! By the time I got to Crete I had been on many motorcycles. I luuuurv motorcycles.  When I rode pillion, that is. I was a great pillion passenger. Riding pillion is like dancing to a Latino beat. You just have to trust the leader and lean in to his or her rhythm. (yeah, yeah – there is more to it than that, but this is a story for goodness sake. You fill in the missing pieces.)
Okay, second minor problem. When you ride pillion, you are not the one up front.
So here I am on a moped in Crete, and I'm with a group, and we're riding off-road on some very bumpy, rocky tracks. And that was good. Because I could feel the bumps and ride them, like going with a rough swell at sea, and it took so much concentration that I forgot I was driving a two-wheeled "thing" for the first time in my life.
And then we had to rejoin the main road. It was up an incline, and there was traffic coming. So we had to stop, and I put my foot down to brace, and my foot slipped on the loose stones and gravel on the side of the road, and the moped slid backwards, and I tipped backwards with it.
Now, if I had any sense, I would have let go of the moped, preferably throwing it away from me at the same time. Instead, I gripped the handles and took it with me as I fell flat on my back. The moped itself wasn't heavy. I was winded, and I had a machine lying on top of me, the engine still running, but at that moment the situation was recoverable . . . and then . . . I let my free leg drop  . . .
Now there is a sensation, that, once felt, you never forget. At first you feel nothing. That lasts about as long as it takes to tuck in a miniskirt when your best friend has stopped to give you a lift home. Then there is a vague feeling that something is not quite right, and that is when you look down and realise that you have rested your leg against the exposed exhaust pipe. And there is something about looking at it that makes you realise you are burning, and it hurts, it really, really, hurts.
So it was not the moped lying on my body that was hurting. The pain was coming from my right leg lying on the hot exhaust pipe. And it had been lying there for a couple of minutes before I registered the problem. And it was in exactly the same place that I had already burnt three times before, plus a bit more of the calf for good measure.
That didn't hurt anywhere near as much as the bill from the first doctor I consulted. Between her and the chemist – who had an arrangement – I was relieved of two weeks wages for what turned out to be the wrong treatment. When I consulted another doctor he charged me nothing and prescribed a cream that was less than the price of a cup of coffee.
So now, unable to hang out at the beach for fear of getting an infection from the sand, low on money from unexpected expenses, no job, and feeling rather bored and depressed, when the next opportunity presented, I grabbed it with both hands  . . .
. . . . To be continued in our next . . . .